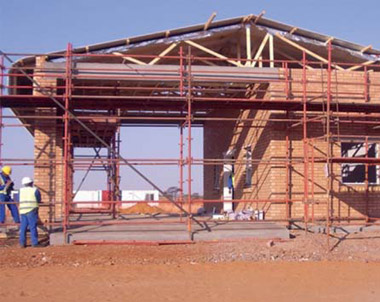 Ahanang Hardware and Construction (R8.75 million)
Ahanang Hardware and Construction CC (Ahanang) was formed in 1998. It is 100% owned and managed by a black woman.
Its core business is in construction, hardware, retail of building products and allied activities. Ahanang was appointed to execute critical construction services on the Kgalagadi Manganese Mine in Hotazel, Northern Cape. Although based in Gauteng, the logisitics of the location require the sourcing of critical skills and labour in surrounding areas like Kuruman and Khathu, thus a great deal of skills transfer is being undertaken through the project. A total of 48 jobs will be created during this 12-month project (with scope for more work upon the satisfactory completion of this project). The iMbewu Fund was thus approached by the entrepreneur (a previous investee) for funding to bridge the capital demands of the project ramp-up. This deal represents the growing belief in the ability of NEF to fund sustainably, since Ahanang has grown from strength to strength since its first application for funding was approved in 2007 (fully re-paid), its revenue growth has shown that black women entrepreneurs can be successful in a white-male dominated industry such as the construction industry.