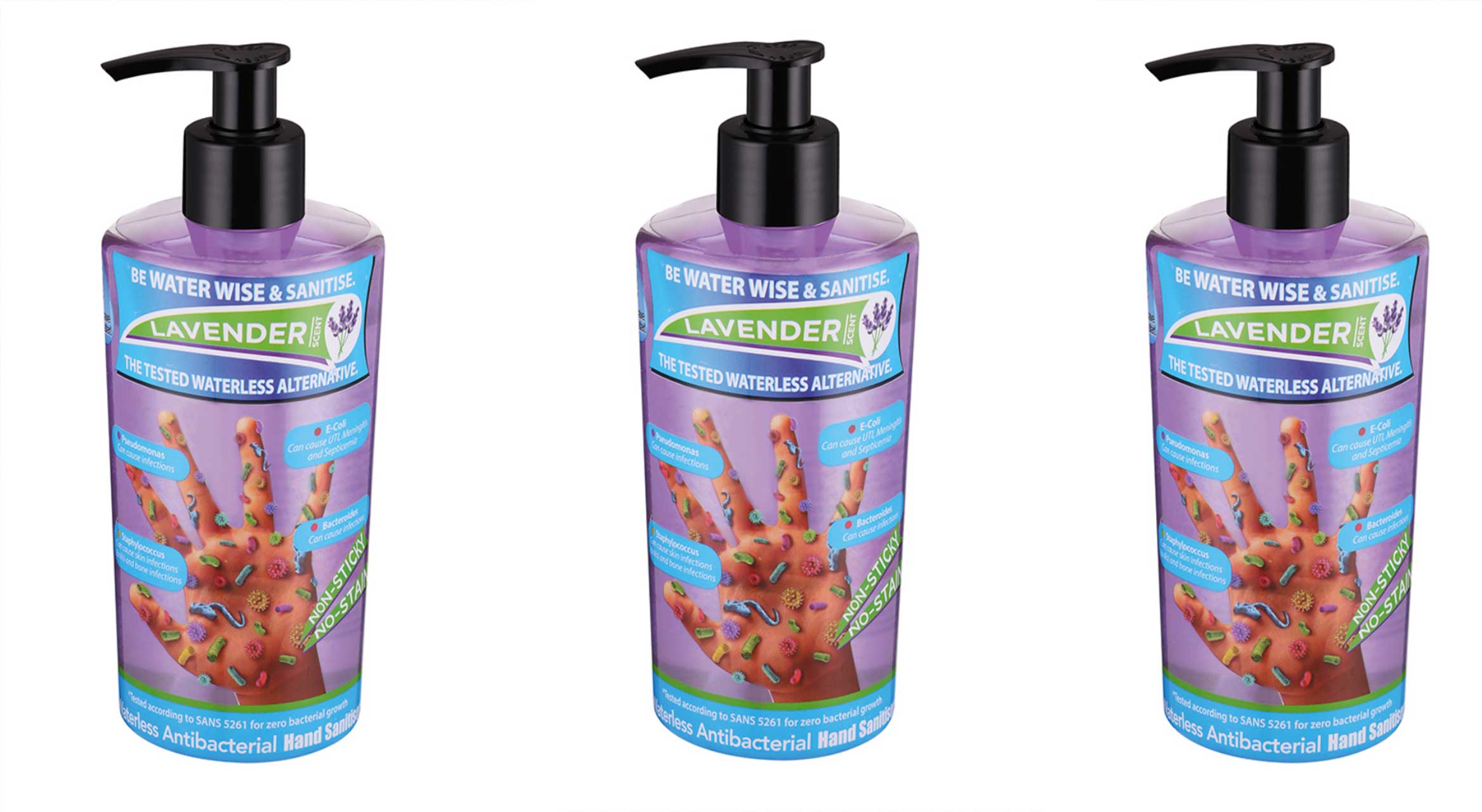 NEF funding helps spread the sweet aroma of Green Logik sanitizers
Green Logik is a Cape Town-based company founded by Dawn and Barry Petersen in 2014. The company specialises in various applications of tested hand sanitisers of which their newest range contains pure essential oils such as lime, lavender, spearmint, citronella and tea tree. 
"The oils are known to be natural moisturizers and are also known for their own anti-bacterial properties.  The natural aroma of the essential oils also reduces the harsh smell of 70% alcohol.   "Our first product launched was Lunchbox Buddy, a single application waterless hand sanitiser that is 2ml, studies show this to be the correct amount of hand sanitiser to effectively dehydrate bacteria.  When placing the sachet in a lunch-box, its serves as a visual reminder for children to clean their hands prior to eating therefore instilling the habit of hand hygiene.  Green Logik now have 18 different products which come in all sizes, from the credit card sprayers, which are refillable and offer over 300 sprays, to single application sachets and various other sized bottles.. The product is sold locally to retailers, corporates and individual clients.  They have also exported sachet products to 2 African countries.   All their products are 70% alcohol based and are tested to SANS 5261 for efficacy", says Ms Dawn Petersen.
"Green Logik has a staff compliment of 22 employees and because of the demand for hand sanitizer since the outbreak of COVID- 19 the company has been working toward building requisite capacity to fulfill demand. The operation requires additional sachets filling machines to package units.  Additionally, Green Logik has received a substantial order as an existing supplier to Pick n Pay since January 2017, as part of the Enterprise Development Programme. Through the NEF COVID-19 Fund, Green Logik will access R6.1 million for the purchase of machinery and supplies," says NEF Ms Hlengiwe Makhathini, NEF Divisional Executive for Venture Capital and Corporate Finance.
Ms Petersen says their current machines for filling sachets cannot service current orders, four new sachet filling machines have been purchased with the funds, which will sustain their business and open doors to other opportunities for packaging.