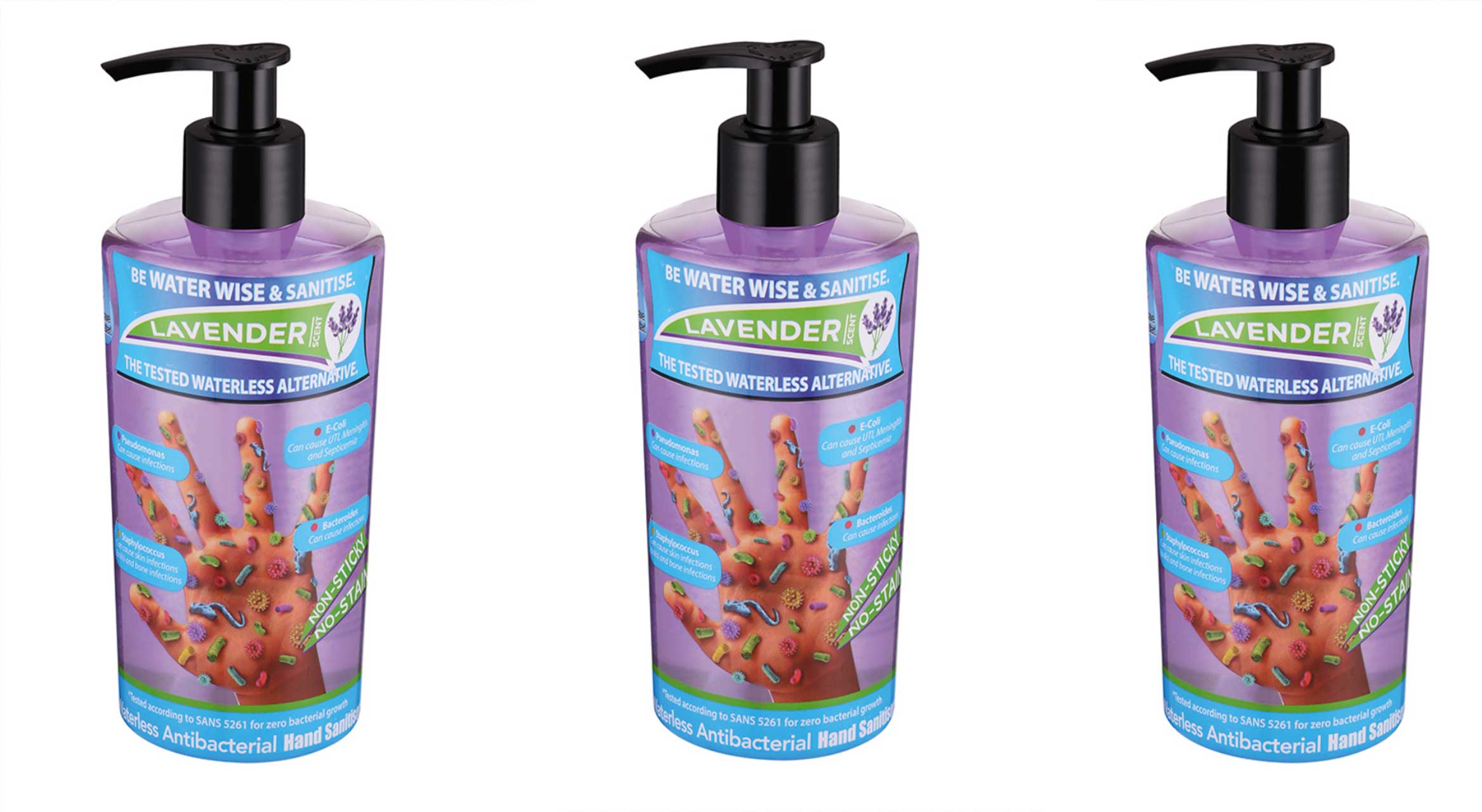 NEF funding helps spread the sweet aroma of Green Logik sanitizers
Green Logik is a Cape Town-based company founded by Dawn and Barry Peterson in 2014. The company specialises in the production of hand sanitizers which contain essential oils such as lime, lavender, spearmint, citronella, tea tree and lime.
"The oils are child-friendly adding moisture and shield the skin from the harsh smell of ethanol.   Our first product was Lunchbox Buddy, a sanitizer that is compact and portable enough to fit into kiddies lunchboxes or any regular lunch bags.The hand sanitizer comes in a sachet and in various bottle sizes. The product is sold locally to retailers, corporates and individual clients. The production material are also sourced locally through different manufacturers and agents.  The products are 70% ethanol-based and are SANS 5261 certified", says Ms Dawn Peterson.
"Green Logik has a staff compliment of 27 employees. Because of the demand for hand sanitizer since the outbreak of COVID- 19 the company has been working toward building requisite capacity to fulfil demand. The operation requires additional sachets and filling machines to package units.  Additionally, Green Logik has received a substantial order to the value of approximately R5 million from Pick n Pay for the supply of hand sanitizers. Through the NEF COVID-19 Fund, Green Logik will access R6.1 million for the purchase of machinery and supplies," says NEF Ms Hlengiwe Makhathini, NEF Divisional Executive for Venture Capital and Corporate Finance.
Ms Peterson says the machine for filling sachets cannot service current orders which has led to the company outsourcing this work temporarily. Two new sachet filling machines will be purchased with the funds.   The shrink machine will be used for wrapping products for bulk packaging, which involves combining units into sets of 24.